Hello!!!
A German web site saw my tutorial on my pet portrait painting of Stanley and asked if they could translate it into German for their readers. Seems their readers had requested it and found it to be very helpful!!! I am so flattered.
Here is a LINK to the site!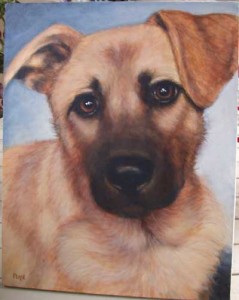 If you want to read more about this painting and other things, visit my other Blog for lots of fun things.