The thread manufacturer DMC Threads found my thread paintings and put my work on their main website!!!!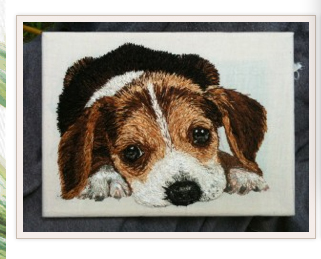 Here's a link to another of my Thread Paintings.
Thank you for visiting. Hope you came again!

..|–.,·°¯ '•'¯°·'.=/•¿•\=.,·°¯'•' ¯°·'.–|..
Please visit this LINK if you would like to see MORE THAN just my art.