I can never think of a title for these pieces! LOL!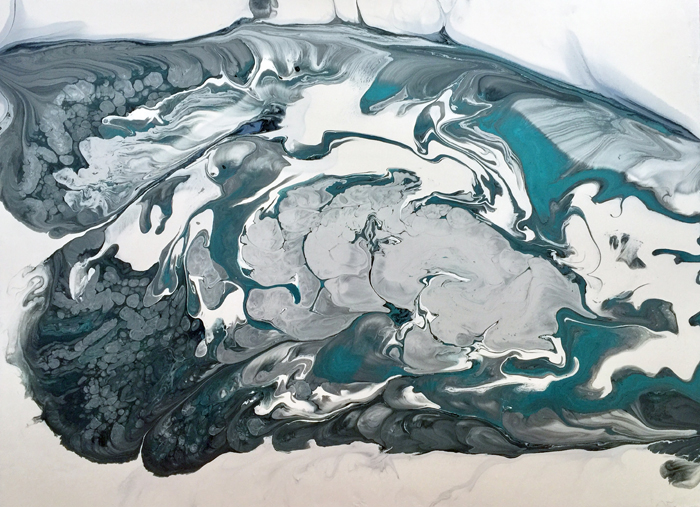 This is my most recent piece. White and black mixed into gray and teal acrylic paint, flow medium and water on a 24"x18" canvas.

These are close ups.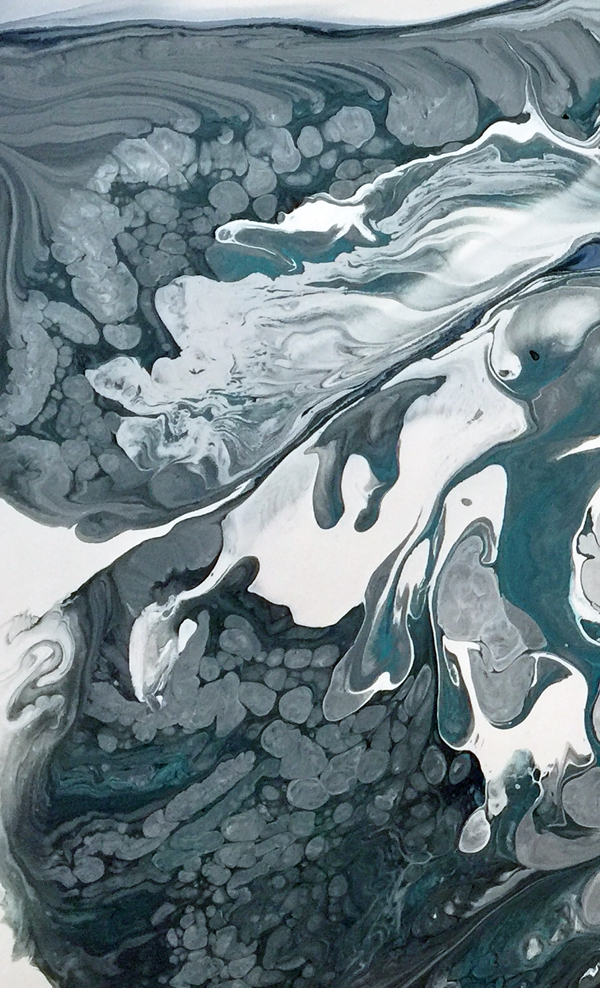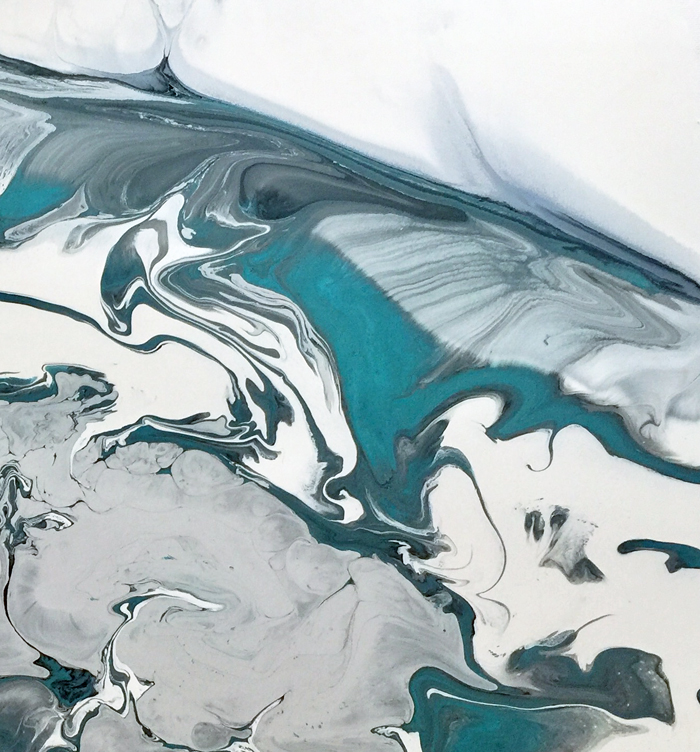 ..|–.,·°¯ '•'¯°·'.=/•¿•\=.,·°¯'•' ¯°·'.–|..
THANK YOU FOR VISITING!!!

If you want to read more about this painting, please visit my
other --> Blog <--. There's more than just art!