March 21, 2008
CHAIR-ITY!!! Haha... okay, bad joke.
I belong to the Amherst Junior Women's. The club is a great group that works hard all winter, raising money for various charities. This year, the auction committee decided instead of having the formal auction at the country club, they'd have many local artists paint Adirondack Chairs, which will be auctioned in April.
I am flattered to say, I was one of the artists the committee asked!!! It was fun, being involved and am so eager to see what the other artists have done.
I just hope it gets at least one bid!!! I am so nervous. Please wish me luck.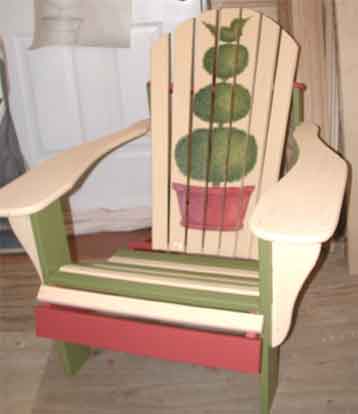 There are small little dots one the arm paddles and on the slats of the seat... hope you can see them in the image.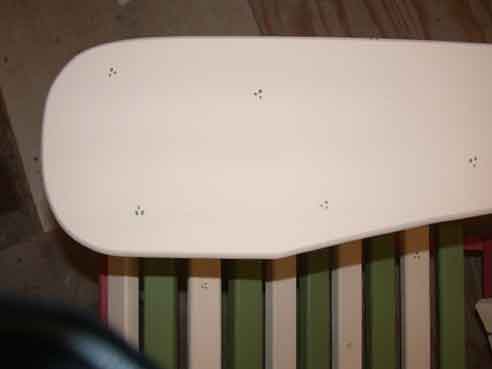 I was commissioned to do a pet portrait, over the winter, by the nicest woman. When she first contacted me, her email really touched me.
It was a joy to paint the portait and it was a pleasure working with her! She liked it and she's asked me to do another portrait. I am so honored!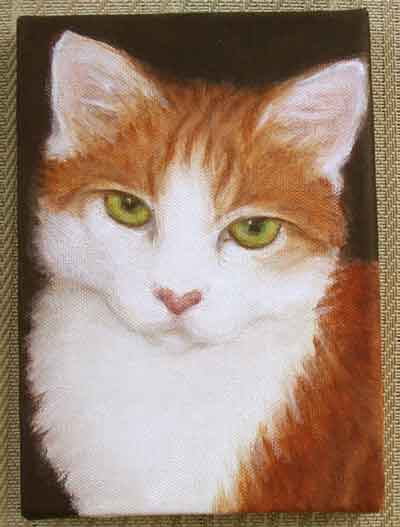 Sorry everyone, for not posting for so long.

My mother died July 3rd, 2007. Although I have been doing most of the things I usually do, it's been hard keeping up.... terrible with emails, forums and especially this blog!!!

I'd like to thank everyone who noticed my absence and contacted me, over the months. I appreciate all your best wishes and being in your thoughts!

Very sincerely,
Leslie