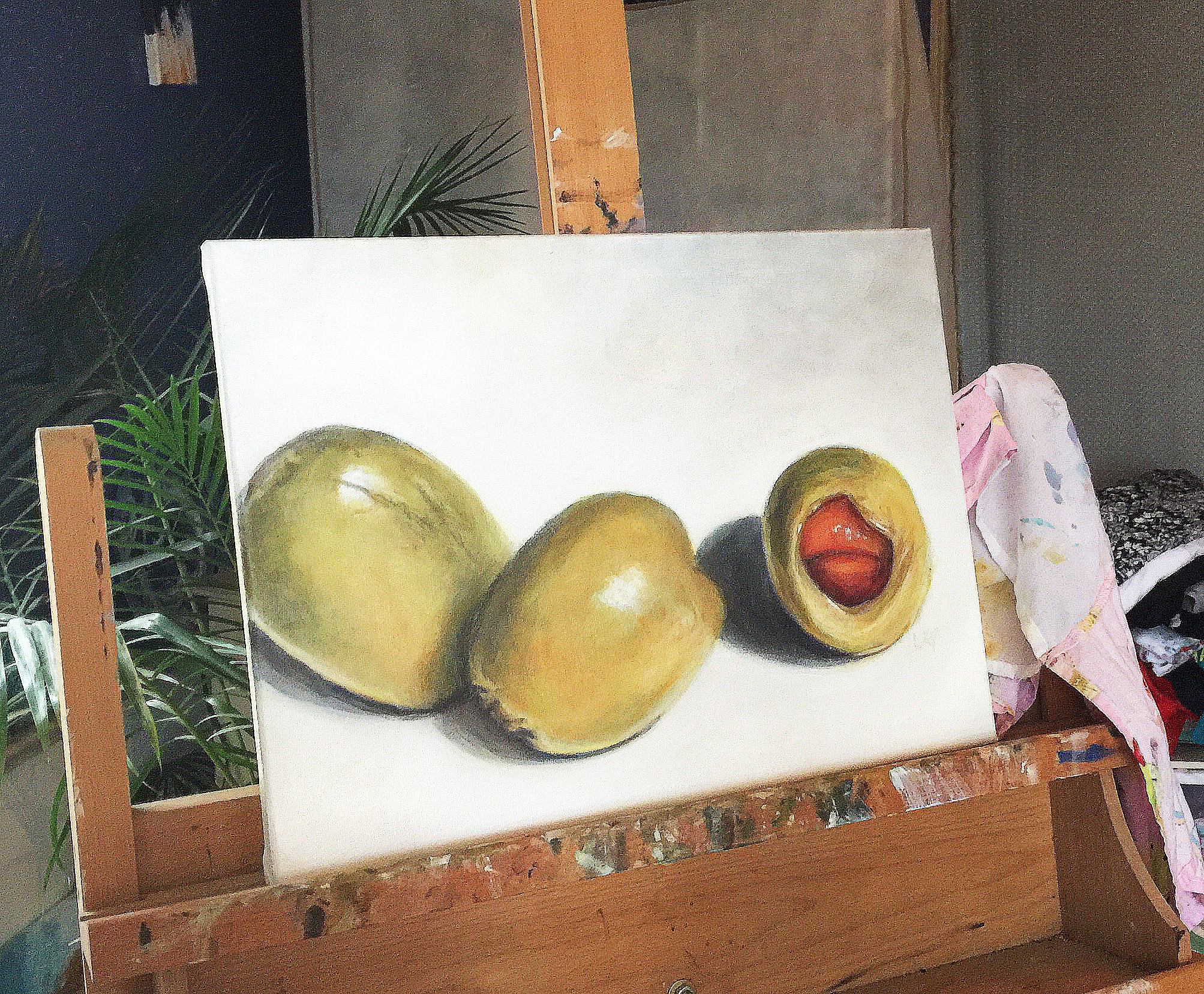 Acrylic on 20x16" canvas. (This piece will be available as soon as it completely cures and is varnished.)
I call this Scandal probably because I've been bing watching Scandal on Netflix. LOL! But it does look like the olive on the right did something wrong and the other two on the left are discussing it.
It's been hard to concentrate on the canvas these day but I am making it my mission to get back into the "stroke" of things! I'd really like to have a regular studio schedule like I used to about a decade ago.
Thank you for visiting. Please come back soon. This is my latest piece. Several people on FB asked me why olives. I don't know... why not? LOL!
..|–.,·°¯ '•'¯°·'.=/•¿•\=.,·°¯'•' ¯°·'.–|..
THANK YOU FOR VISITING!!!

If you want to read more about this painting, please visit my
other --> Blog <--. There's more than just art!